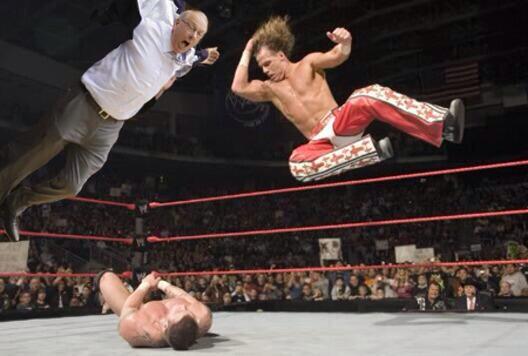 Jim Boeheim went thermo-f'ing-nuclear. That's about all we need to know about this week.
The stress of the season is getting to everybody, it seems.
But seriously, how surprising is it that ANY coach made it as long as Boeheim has without ever being ejected?
After Boeheim going insane, the top 25 almost seems like an afterthought, but let's take a look at how far the Orange slipped after two losses, one of which is in the running for WTF Moment of the Year.
Faceplants: No. 20 UConn, No. 21 Arizona State, No. 24 UCLA, No. 25 Memphis
--13 teams have made one-week cameos on Poll Dancing, then suffered losses that sent them tumbling right back out again. UConn, ASU and UCLA are the newest members of that club, with the Sun Devils having a particularly rough week. Road losses to Utah and Colorado aren't surprising, but a bit disappointing.
--UCLA can relate to that Utah loss. Meanwhile, a loss at Maples Pavilion isn't a crusher, but it'll remove you from a poll when other candidates post strong victories.
--The Huskies can't solve a bulkier, more athletic SMU team. Keep that in mind when forecasting UConn in your brackets. Connecticut's sweep over Memphis are its only wins against its fellow top-half American sides.
--Speaking of Memphis, they didn't read last week's Poll Dancing, and therefore came in unaware that screwing around against Temple is not good for your national standing. A narrow win at Rutgers + overtime at home against Temple = terrible week. UM joins Gonzaga as our only three-time Faceplants.
Bubbling Under: All the Usual Suspects
--Gonzaga, Memphis, UCLA, VCU, Oklahoma, yada yada yada...they are what they are at this point. All are capable of a good win to break into the ballot and just as capable of a WTF loss to tumble out. It's pretty late in the game to be discovering someone new at this point.
The top 25 after the jump.