Every now and then, people surprise you with a depth of knowledge and insight that simply blows your mind. Those who agree with what I write often fall into this category. There should be more of these people.
The other 97.7% of the population acts like total cretins, and sometimes that includes people that you know should know better.
Last week's edition of Poll Dancing became more like Troll Dancing, with some complaints lodged on Facebook (er go by someone I know and actually like; and trust me, there aren't many such people) about one team's precipitous drop after a loss.
Well, guess what? Another team took a major dive this week, and it makes last week's big plummet look like stepping off a Manhattan curb.
Let's start with the ones who fell completely off the ballot. Those usually hurt the most.
Faceplants: No. 22 New Mexico, No. 23 Harvard
--We had a deal, Hahvahd. You were here on the condition that you actually win the few big games you saw fit to schedule. Colorado's a far cry from the MIT's and Bryants of the world, and the loss means you're not likely to get past this velvet rope again unless you run the table the rest of the year, including Boston College and UConn. Best of luck, but I don't get the feeling we'll be on speaking terms again until March.
As for New Mexico, they took too long (double OT) to finish off UAB in Charleston, and it bit the Lobos in the ass against a pushy tempo team like UMass. Alex Kirk was the only guy prepped to get off the bus against the Minutemen, putting up a 32-11 game with five blocks. He needed 26 shots to get the 32 points, though, and that's a bad look. So, not only did UMass eat UNM's lunch in the final minutes, but it also took New Mexico's top 25 spot. Not to worry, though, the Lobos have a great run in December that can earn them a lot of ground back.
Bubbling Under: St. Louis, Iowa, St. Mary's, Baylor, Arizona State
25. BYU (4-1, LW 19)
--The Scorin' Mormons hang in by a whisker because Iowa State is looking like the truth. (More on them in a bit.) Tyler Haws didn't have many games last season as bad as his 6-19 vs. ISU, and appropriately enough, one was against ISU. Meanwhile, it appears Eric Mika will be fine after DeAndre Kane went all Ric Flair ("The Dirtiest Player in the Game") with the eye-gouging. Thankfully, Kane refrained from busting out the
Nature Boy Strut
afterwards.
24. Tennessee (3-1, LW 24)
--The comment read, and I quote, "you moved Tennessee down 4 spots?! I had to stop reading there." What hurt was that it came from one of my original 4 Quarters co-hosts, a man who understands that I'm a strict accountability guy. A loss to a shorthanded Xavier and 30 minutes of epic struggle with USC Upstate don't create a big air of confidence. I'd expect this kind of heckling from a Bleacher Report troll, and they'd even tack on a "these rankings lose all credibility." For shame, Joseph. For shame.
Meanwhile, UT's wins over The Citadel and Tennessee State can be summed up in one word: Yawn.
23. Gonzaga (4-0, LW 25)
--According to the Back Iron Index, which is set to make its official season debut in December, Gonzaga's a top-five team. Of course, it was last season too before Wichita State told us all where GU could stick its No. 1 seed. I'm not going that high with the Zags just yet, but I will give credit for bombing all over Washington State (66.9 eFG% = hawt), which is surprisingly not the Pac-12's worst team so far.
22. Memphis (2-1, LW 9)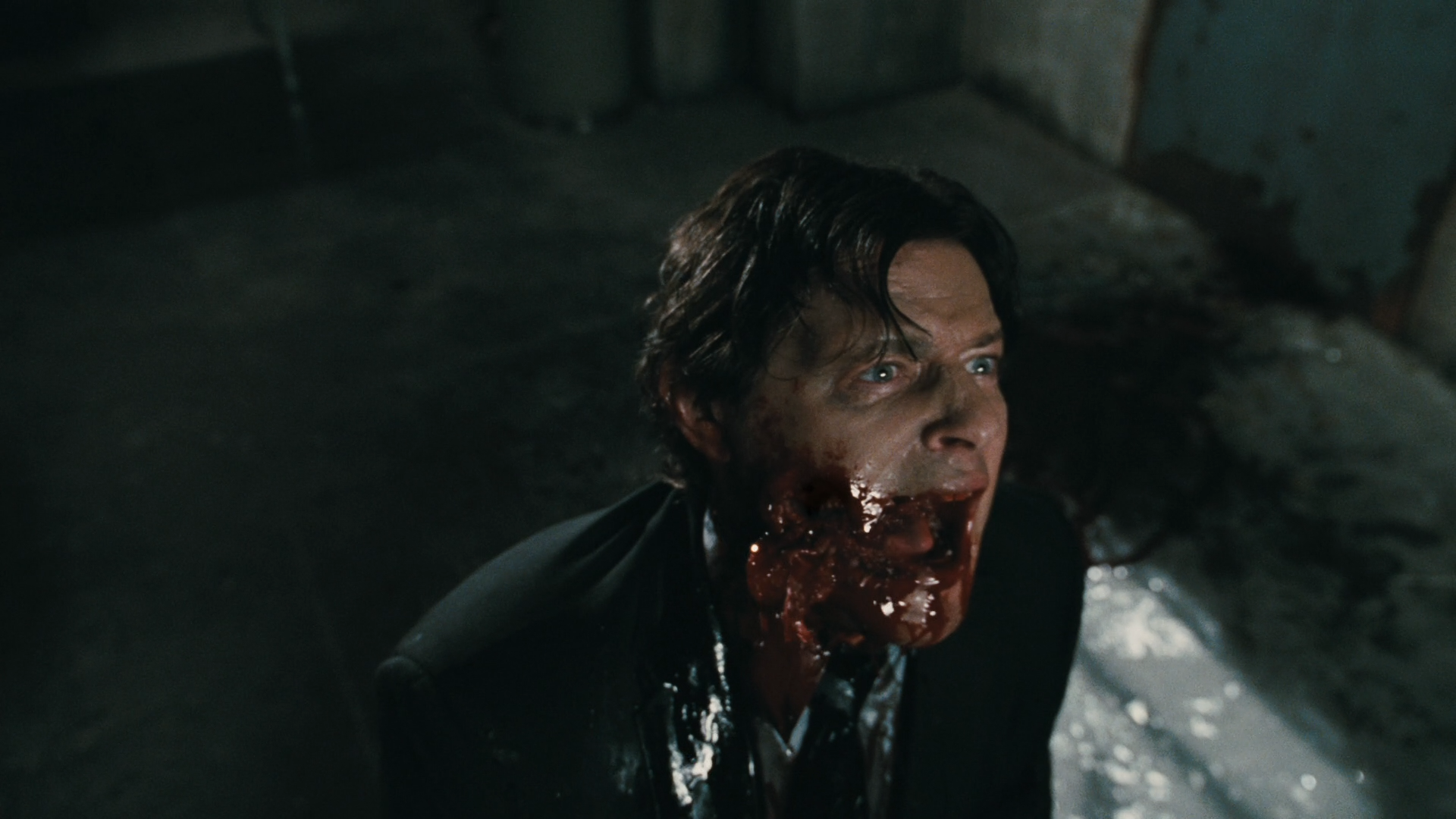 Dude, you should get that looked at.
--By now we've all read the stat about Josh Pastner owning only one win over a Top 25 team during his tenure as Tiger boss. The question for you, Memphis fan, is: at what point does this become troubling? Oklahoma State didn't just shove a boot up Memphis' figurative ass, it also pulled it out and made the Tigers lick it. There was enough carnage there to make the crew of a "Saw" flick cringe.
21. UMass (6-0, LW NR)
--The Minutemen should probably be higher than this, because all six of their wins are sneaky quality. Derek Kellogg's crew has already beaten a potential tourney team from the SEC (LSU), a used-to-be potential tourney team from the ACC (Boston College), another ACC team with a better BII ranking than North Carolina or Virginia (that would be Clemson), Mountain West favorite New Mexico and Big Ten gadfly Nebraska. The other win is over Youngstown State, which may be a favorite in the Horizon League. UMass' RPI will be sparkling come March as long as it keeps winning. Looking ahead: BYU Dec. 7, Florida State Dec. 21 and Providence Dec. 28.
In honor of the Minutemen, the Minutemen. If only UMass had won in Puerto Rico or Cancun, this would be so much funnier.
20. Wisconsin (6-0, LW 20)
--The Badgers stay stable with a couple of expected-but-reasonable wins over North Dakota and Oral Roberts. Tomorrow's proving time, though, as UW draws Saint Louis in the first round of the Cancun Challenge. The Badgers' second game in Mexico will draw them up with West Virginia or Old Dominion, both of which offer a lot more potential harm than good.
19. North Carolina (4-1, LW 21)
--In this space last week, I predicted that Louisville could beat UNC by 25. Six days later, Marcus Paige (32 points on 87.5% effective shooting) out-Russdiculoused Russ Smith, Kennedy Meeks flirted with a trip-dub and the Cardinals had no answer for UNC's battalion of bigs. We'll see if this was an aberration in December, when games at UAB and Michigan State start the month and Kentucky comes to the Dean Dome on the 14th.
18. Creighton (4-0, LW 18)
--The Bluejays knocked off Tulsa in their only action of the week, but led by only one at the half with Austin Chatman, not Dougie McBuckets, taking control. James Woodard and Shaquille Harrison are a decent backcourt and all, but they're no Jahii Carson. On Thanksgiving night, Arizona State's giant pitchfork might be used to help carve up some birds if Creighton's D isn't on point.
17. Virginia (4-1, LW 16)
--The Cavs actually dropped a spot despite handling business against Navy and Liberty. The Pack Line held the two opponents to a combined 36% from the floor, which is as it should be. Joe Harris' form, however, remains inconsistent with a 7-of-8 night against Navy and 3-for-9 against the Flames. Anthony Gill, however, is crushing kids off the bench.
16. VCU (4-2, LW 11)
"Whaddaya mean Josh Smith ate our lunch?"
--Speaking of Florida State, their handling of VCU creates the same old concerns about the Rams' Havoc defense. Even when it's forcing turnovers (51 combined vs. FSU and Georgetown), all the gambling leaves openings for really good shots (60% combined eFG). The Georgetown loss can at least be rationalized with "Well, when are they ever going to shoot 32-37 from the line again?" FSU not so much, because the Noles simply crushed VCU on the boards. The good news is that rebounding might not be that big a problem again until...what, George Washington in January?
Unless, of course, Georgetown-killer Northeastern can make the Rams' lives difficult on Friday.
15. Florida (4-1, LW 17)
--UF hops both Virginia schools because it beat a quality opponent in Middle Tennessee, and did so with no point guard. In Billy Donovan's system, that's like going bear hunting with a spatula, so it deserves a little dap. Coincidentally (ahem), Scottie Wilbekin will be back tonight against Jacksonville. Then, Florida State comes to Gainesville on Friday.
14. Michigan (4-2, LW 13)
--The Wolverines got heaping doses of close-game pressure this week. Beating Florida State looks like good capital right now, and a last-second loss to Charlotte isn't a crippler. Big December tests at Duke and home against Arizona still lurk, though, and UM may or may not be ready by then.
13. Wichita State (5-0, LW 15)
--Like former Missouri Valley foe Creighton, Wichita only played Tulsa this week and handled business. Also like Creighton, the Shockers bumbled through a tough first half against the Golden Hurricane. DePaul might not be able to make WSU pay for a slow start, but Texas possibly can and BYU certainly can. Thankfully for State, the CBE Hall of Fame classic is practically a home event in Kansas City.
12. Oregon (4-0, LW 14)
Cal Poly's on the right.
--The Ducks are still coasting off the good will from the opening win against Georgetown, and it looks a little better after the Hoyas topped VCU. Pacific, Cal Poly and North Dakota aren't an awe-inspiring cast for the "Global Sports Hardwood Challenge," although UotP is in the BII top 75. Oregon still has to wait until the December run that sends it to Ole Miss, then home for Illinois, UC Irvine and BYU to pick up more strong victories.
11. Iowa State (4-0, LW NR)
--While Joseph was complaining about Tennessee's drop, apparently his girlfriend was upset with me for "hating on ISU" after the Cyclones beat Michigan. Big wins like that are problematic when they come from a team I don't expect much from in the preseason. I needed to see another one, so Iowa State marched into Provo and beat BYU despite: 1) Melvin Ejim fouling out; and b) DeAndre Kane getting tossed. In the process, ISU gave me a middle finger bigger than
the one Ejim threw
at the Cougars' student section. Point proven, Fighting Hoibergs. Enjoy the top 11.
10. Syracuse (4-0, LW 8)
Or something else.
--The Orange play on the hard (i.e. non-Chaminade) side of a loaded Maui Invitational, starting tonight against Minnesota. The tumble this week is a slap on the wrist for 39 minutes and 20 seconds of life-or-death struggle against St. Francis of Brooklyn. May as well have been St. Francis of Assisi, for how befuddled C.J. Fair looked all night. Nobody in Maui will let 35% shooting go, so the Orange need to be on high alert from the moment the plane touches down. Otherwise, Jim Boeheim's gonna start pulling his hair out.
9. Louisville (5-1, LW 4)
--The Cardinals' non-conference schedule is pretty ugly for a defending national champion. Friday's game against Southern Miss is as good as it gets until the Cards travel to Lexington. That Kentucky game takes on even greater importance now, as there aren't many big resume builders even once the Cards hit their schedule in the Real American. Except...
8. UConn (6-0, LW 12)
--...these guys. And right now, UL don't want no part of UConn. Shabazz Napier is leading his team in nearly every major category except nose hair, putting up all-around games comparable to any player in the country. The Huskies' rebounding is the issue we thought it would be (obviously, if the point guard is the team leader), but Amida Brimah's becoming the rim protector Louisville still wishes it had. The wins over Boston College and Indiana were close, but they were high-pressure neutral-site wins over quality opponents. Not quite March, but it'll do for now.
7. Ohio State (4-0, LW 7)
--16 points and seven rebounds has been a decent month for Amir Williams since he arrived in Columbus. He did that in one night against American. (I know, it's American, but still...) So far, the Buckeye offense has been the committee approach we thought it would be, with not much going right for LaQuinton Ross and Aaron Craft still unable to produce much outside of 15 feet. The defense is the best in America right now, though. A shame it doesn't get really tested until Notre Dame in early December.
6. Duke (5-1, LW 6)
Coach K's so angry, he needs a quick feel to cheer up.
--Duke Fan, you should be cringing over allowing 90 points to Vermont. The Catamounts aren't a big team and they're not a fast team, but they'll take what the defense gives them. Duke's defense gave them 1.38 PPP, only the second time Vermont's been over a 1.0 this season. The other was its lone win over Siena. The Devils might be able to outgun Alabama Wednesday night at Madison Square Garden. If Arizona waits in the NIT Season Tip-Off final, we may see multiple posterizations from big finishers like Aaron Gordon and Brandon Ashley.
5. Kentucky (4-1, LW 5)
--Yeah, BBN, you got jumped. Playing Texas-Arlington will do that. Try not to choke on Cleveland State and Eastern Michigan while waiting for another real game (Providence, Dec. 1, Brooklyn).
4. Oklahoma State (4-0, LW 10)
Marcus Smart (top) vs. Memphis.
--The Pokes' defeat of Memphis was...thorough. One of the nation's most hyped backcourts came to Stillwater and dribbled down its own figurative leg. One game--against Austin Peay, no less--was no preparation for Marcus Smart staking his claim for every National Player of the Year award on the market. It's not like OSU had run a gauntlet either, but three games >>> one. South Florida should go pull the sprinklers and warp the court now. The weekend's Old Spice Classic field (you know: Memphis, LSU, Purdue, Butler, et al.) doesn't look nearly so loaded now.
3. Kansas (4-0, LW 3)
--Speaking of thorough, Kansas' wins over Iona and Towson aren't big scalps for a team on KU's level, but they ain't Grambling or Incarnate Word, either. (Speaking of UIW, they FINALLY play a D-I opponent--kind of--when they travel to North Texas Tuesday night. Set the DVR now.) Kansas simply smashed them both. Wake Forest shouldn't be a huge impediment this week, but then the real fun starts in December.
2. Arizona (5-0, LW 2)
--Overlooking Drexel would not be smart, but the Cats are almost certainly pondering a potential date with Duke. It's like the guys in The Girl Next Door trying to concentrate on their prom dates when some schmucks walk in with a gaggle of porn stars.
The Girl Next Door - Clip - Your Prom Dates
by MyMovies_International
(Heh, he said gaggle.)
1. Michigan State (6-0, LW 1)
--For Sparty, it's been The Year of Living Dangerously, but the Coaches vs. Cancer win over Oklahoma was solid. The big three of Harris, Payne and Appling are all playing like stars, Payne's off night against the Sooners notwithstanding. Mount St. Mary's comes to the Breslin for MSU's only action this week. So, if Michigan State doesn't hold on to this spot next Monday, it means one of two things: a) Arizona absolutely stuffed Duke's dignity in the carry-on bin for the flight back to Tucson; or 2) Sparty coughed up a Kansas-vs.-TCU-caliber hairball.
Major Games This Week:
Minnesota vs. Syracuse, Monday (Maui Invitational)
St. Louis vs. Wisconsin, Tuesday (Cancun Challenge)
Creighton vs. Arizona State, Wednesday (Wooden Legacy)
Xavier vs. Iowa, Wednesday (Battle 4 Atlantis)
Florida State at Florida, Friday
Utah State vs. BYU, Saturday in Salt Lake City
Kentucky vs. Providence, Sunday in Brooklyn
Wichita State at St. Louis, Sunday