We're screaming headlong into real basketball games coming this Friday, starting with Eastern Michigan taking on Albion College at noon Eastern time. With exhibitions winding down and some major programs producing head-scratching nights (take a bow, UNLV, Ole Miss and Alabama), we're as close as we're going to get to a true preseason evaluation of the nation's top teams.
Since other sites have abandoned the poll-style vote for one privileged writer's "power rankings," the rest of us have to put our ballots wherever we can. Here's the best top 25 you'll read today.
THE NEXT FIVE: UCLA, Georgetown, Indiana, Gonzaga, Wisconsin
25. Iowa
--The Hawkeyes have absolutely
ridiculous versatility and flexibility
on their roster, which could go as far as 13 deep. Fran McCaffery may be able to tinker and mix and match all the way into January, which could cause the occasional non-conference loss. If he finds a groove when the calendar turns, though, Iowa could run a 12-win Big Ten season and be a tough out in the NCAA tournament.
24. BYU
--The trolls have already hit me with a charge of being a "Gonzaga hater" because I had the audacity to
predict something
other than GU winning the West Coast by five games this season. BYU has everything it needs to take the Zags down if freshman center Eric Mika is everything he's expected to be. In addition, there needs to be a sense of urgency, because Mika has
already said
he'll take his LDS mission after this season. Tyler Haws will be gone by the time he's back.
23. New Mexico
--Craig Neal will win more games than any other new coach in America this season. There's a reason I listed him No. 1 among the nearly 50 new hires. The Mountain West was a minefield last year, but it looks more like a two-horse race between the Lobos and Boise State. Maybe three, if Josh Davis beasts out for San Diego State. Still, the Lobos are the pick. When in doubt, I'll go with the team that has a scoring guard AND a pair of talented big men. Remember, AND > OR.
22. Harvard
the Sporting News
, for reasons that have still yet to be pinned down. There are other talented teams in the Ancient Eight, to be sure, but Harvard has a guard trio that could start in the Mountain West, if not the Pac-12. Just ask New Mexico about Wesley Saunders and Laurent Rivard. The Brandyn Curry-Siyani Chambers point guard duo looks like the only potential stumbling block if coach Tommy Amaker can't quite get the minutes and roles right.
21. Creighton
--Doug McDermott could end the season as
the No. 5 scorer
in NCAA history. Grant Gibbs is one of the nation's best passers at any position, never mind from the wing. Those two are known commodities. The great unknown lies in the low post, where Will Artino has first dibs on replacing center Greg Echenique. Over Artino's last eight games, he carded 6.2/3.8 in less than 12 MPG. Over a full 40, that's 21 and 13. He's big and skilled and ready to put in work.
20. Marquette
--Marquette fans don't like me much, and neither do their bloggers.
The Nashville/Bleacher Report POV, apparently... #mubb RT @4QuartersRadio: Jameel McKay was supposed to be Marquette's savior this season.
— Anonymous Eagle (@AnonymousEagle) October 17, 2013
We'll forgive them for being another segment of the Internet that flies way too low to detect sarcasm (and reflexively fire off the "LOL, Bleacher Report" lines like SB Nation is New York Times-caliber journalism). All jokes aside, Marquette does have a fantastic frontcourt and a coach who turns green grapes into red wine better than anyone in the country, except for his in-state rival.
Wait, are we sure that's wine?
The backcourt is where issues arise. Derrick Wilson and his career 29.5 FG% look like the bet to start at point guard and freshman JaJuan Johnson needs to score quickly to take heat off the forwards. If both are productive players, this ranking will be way low.
19. Wichita State
--The closest any Wichita State player came to household-name status after last season's Final Four run was guard Nick Wiggins, whose brother did some damn thing somewhere. Cleanthony Early might get some dark horse All-American love, but the biggest piece the Shockers need to replace is tough guy Carl Hall. Kadeem Coleby got off to a good start in WSU's exhibition opener, putting up 12 points, six boards and three blocks in 19 minutes. The bigs will need to work hard to preserve coach Gregg Marshall's trademark rebounding aggression. If Coleby and Chadrack Lufile play up to their size, the rest of the Missouri Valley is well and truly screwed.
18. Tennessee
--There may not be a better post duo in America than Jarnell Stokes and Jeronne Maymon. Or, there may be a ton of them. We're not totally sure yet, since the two have only played 17 games together, none in 19 months. Even if Maymon's only a decoy, his presence could free Stokes up to dominate after the relentless double-teaming he saw last season. Robert Hubbs and Jordan McRae will be a dangerous pair in transition, but the questions still surround the point guard spot. If either Antonio Barton or Darius Thompson produces 12 points and four assists per game with a 107 offensive rating, that player will be toasted loudly on Rocky Top. Never mind that those numbers were exactly what Trae Golden put up last season, and no one shed a bucketful of tears to see Golden go.
17. Oregon
--Last season, the notoriety in Eugene swirled around the frontcourt. Rebounding machine Arsalan Kazemi and top scorers E.J. Singler and Carlos Emory are now gone, so the young backcourt of Dominic Artis and Damyean Dotson have to step up. Transfers Joseph Young (Houston) and Jason Calliste (Detroit) will be major contributors immediately, especially now that Artis and fellow sophomore Ben Carter have
drawn indefinite suspensions
for selling team-issued shoes. Jonathan Loyd will likely draw the starting assignment, with Calliste in reserve. One of the top 20 rebounding percentage teams in America last year, the Ducks will need a lot of work from former UNLV star Mike Moser and senior Waverly Austin to keep drawing all the extra possessions. There's no vacuum like Kazemi to clean up all the misses this season.
16. Virginia
The Best is Yet to Come
" after a season ruined by crushing losses to Delaware and Old Dominion. For all the ballyhoo over expansion of the NCAA tournament, it still invites less than 20% of the teams in Division I. The Cavs are living proof that some of those overlooked non-conference games can be backbreakers by season's end. Guard Joe Harris is the beneficiary of an offense designed to find him shots, since he struggles to get his own. Point guard Malcolm Brogdon is in charge of orchestrating that attack, and he'll have plenty to work with. Forward Akil Mitchell is one of the nation's
best unsung big men
, and that should change as UVa climbs the rankings. Bennett does need to find a couple of extra shooters outside of Harris and sophomore Evan Nolte.
15. UConn
declared eligible
to play this season. Without Facey, Ollie's post options were limited to senior Tyler Olander (who's battled discipline problems of late), sophomore Phil Nolan and another freshman, Amida Brimah. The depth will help the frontcourt keep up with one of the nation's best backcourts. All-American candidate Shabazz Napier finally gets to lead an NCAA tournament-eligible team without a Kemba Walker or Jeremy Lamb to hog the spotlight. Unless, of course, someone like forward DeAndre Daniels or backcourt mate Ryan Boatright has a renaissance season. A team that won 20 games with no postseason to play for should have no problem finding motivation when it looks like a potential Final Four threat.
14. Florida
--Some rankings have put Florida closer to 5th than 15th, but I'm not really seeing it. Discipline issues swirl around not only the longtime starting point guard, but
a pair of transfers
who are expected to be major contributors. A McDonald's All-American freshman will miss the first semester for academic reasons. A stalwart defensive forward missed a chunk of last season with a knee problem, then had an additional procedure in May. The star center has been a decent producer throughout his career, but nothing befitting his top billing or former Burger Boy status. A transfer from Rutgers is being brought along slowly as he recovers from a broken leg. If these Gators play even up to this level, Billy Donovan should be up for every national Coach of the Year award in existence.
13. Michigan
he's insisting
that the Duke game on Dec. 3 will start with him in uniform. Back and leg injuries are no joke in guys McGary's size. The only guy with a bigger load on his back is point guard Derrick Walton, who has to be The Guy Who Follows The Guy. He's not Trey Burke, but knee-jerk comparisons will dog him all year. Glenn Robinson III and Nik Stauskas both possess All-American potential, but they might struggle if there's no cohesion at the point or production from the post. Look for breakouts from sophomore Caris LeVert and freshman Zak Irvin, especially if Robinson has to slide back into a forward role.
12. North Carolina
--What, Tar Heel fans worry? P.J. Hairston had the offseason from hell and will miss time with a resultant suspension. Leslie McDonald is at risk of missing time thanks to
a mouthguard company
using him to promote its product. There's only a pair of dinky point guards and the offensively remedial J.P. Tokoto left in the backcourt, but there's a helluva frontcourt trying to balance things out. That is, if James Michael McAdoo ever does anything to make all the "OMG, he's an NBA lottery pick" evangelists look like they have a clue what they're talking about. McAdoo's rebounding percentages are shaky for a guy his size, his shooting is disappointing for a guy with no three-point game, and he's terrible at the foul line. But damn if he doesn't look good getting off the bus. The good news for all the suspensions and ineligibility issues? Lots of time to look at freshmen Nate Britt, Kennedy Meeks and Isaiah Hicks, as well as settle on a big man rotation involving Joel James, Desmond Hubert, Meeks, McAdoo and Brice Johnson.
11. VCU
a pick of VCU
to crash the Final Four. The major obstacles the Rams will face every night will be wearing striped shirts. Coach Shaka Smart's HAVOC defense often gives up good shots if it can't get turnovers, and the increased emphasis on hand-checking makes getting those turnovers touchier work. The even bigger key, though, may be the offense. Point guard Briante Weber is a poison pill for opponents when he's playing defense, but he may be a juicy morsel for opposing defenders to chew on if he can't run a halfcourt offense nearly as well as predecessor Darius Theus. If he can, though, there are more than enough weapons for him to work with. Double-figure scorers Treveon Graham, Juvonte Reddic and Rob Brandenberg return, and Reddic should be freed to look for more shots by the addition of Florida State transfer Terrance Shannon. Redshirt freshman Jordan Burgess is TBI's pick for Atlantic 10 Newcomer of the Year.
10. Ohio State
--How will a more democratic scoring approach play in Columbus after the Deshaun Thomas dictatorship? OSU will go a long way just on defensive buzzsaw point guards Aaron Craft and Shannon Scott, but neither is a fearsome scorer. LaQuinton Ross busted out in the NCAA tournament, but can he sustain a groove for a full season? Lenzelle Smith Jr. has shown only occasional flashes of ability to take over a game. Sam Thompson will show up on SportsCenter at least once a week, but how often will he stuff the box score? There's plenty of athleticism and scoring ability on the team, but is there consistency? Will Amir Williams ever look like a serviceable Big Ten center, never mind a former McDonald's AA? Coach Thad Matta's got a lot of questions, but he's one that almost always finds the answers.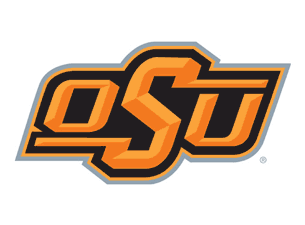 9. Oklahoma State
--Marcus Smart is drawing tons of votes for National Player of the Year, and for good reason. He's a dangerous defender and superb passer who's addicted to winning. Markel Brown is a dunker so thunderous that
officials eject him
to protect opponents' fragile psyches. Swingman Brian Williams may be the best on-ball defender in the Big 12 if he's fully healthy. Le'Bryan Nash improved when he had someone like Smart around to pull the spotlight off of him. The million-dollar question is: Can anyone around here shoot? As a team, the Cowboys shot less than 32% from three last year. They went 2-18 against Emporia State in last Friday's exhibition win. If anybody becomes a 40% long-range shooter, OSU could be making a short trip to Arlington in April. Post depth behind ace rebounder Mike Cobbins will be essential, too.
8. Memphis
--If you haven't seen Memphis pull in elite recruiting classes and then watch those players underachieve, you haven't been paying attention. This season's crew, however, don't have to carry the load immediately. A freshman class heavy on guards and wings gets to learn from arguably the most loaded backcourt in America. Joe Jackson, Chris Crawford, Geron Johnson and Michael Dixon will form a small lineup, but one that packs impressive quickness and scoring ability. Big men Shaq Goodwin and Austin Nichols--the latter one of those impressive freshmen--will be key as they try to track down the guards' inevitable misses. If both establish themselves as forceful glass-eaters, Josh Pastner might finally get some March wins to solidify his position as leader of one of the nation's premier basketball programs.
7. Syracuse
--Similar to North Carolina, the Orange need somebody to step up and become a three-point threat. Duke transfer Michael Gbinije and ex-Indiana commit Ron Patterson will be key in that area. There's still plenty of length in the frontcourt to make the 2-3 zone dangerous, including a three-headed monster at center. Up top, though, 6'2" freshman Tyler Ennis is not the 6'6" Michael Carter-Williams. He may not be as big a matchup problem as MCW, but Ennis should still be every bit as capable of leading the Syracuse offense. His health and conditioning will be important, since there's no other true point guard on the roster. Oh, and there's also C.J. Fair, who's already been named the preseason ACC Player of the Year. We named him a consensus second-team All-American over at B/R.
6. Duke
--Mike Krzyzewski's been down this road before, entering a season with no truly dominant post presence. Hell, in the late '80s, 6'5" Robert Brickey spent some time down low. Compared to that, 6'9", 210-pound Amile Jefferson looks like Hakeem Olajuwon. When there's this much wing talent, however, a traditional big man can simply be a drag. Forwards Jabari Parker and Rodney Hood can play at least three positions. Guards Quinn Cook, Tyler Thornton and Rasheed Sulaimon all have big-shot capability. Swingmen Andre Dawkins and Matt Jones can hit jumpers from the moment they leave the locker room. The bottom line is that this team needs to be able to run. An athlete like Jefferson may be the best inside option that Coach K could ask for.
5. Kansas
--If we ask the Internet, Andrew Wiggins should be our new lord and savior. Still, there's a lot else to like on this team. I've held firm on a belief that fellow freshman Wayne Selden, not Wiggins, will lead the team in scoring. Sophomore big man Perry Ellis could get some of that action himself. I've also been vocal in expecting Wiggins to lead the team in assists, but early reviews on point guard Naadir Tharpe have been mostly positive. It won't help that he'll be missing the season opener with a suspension for playing a Chicago summer league game, however. Game #2 is against Duke, and guys like Wiggins, Selden and center Joel Embiid could use the extra time to work with Tharpe before taking on a team as athletic as Duke.
4. Louisville
--The Cardinals are trying to become only the third team in the past 22 years to repeat as national champions, but they don't quite have the continuity of those Duke and Florida teams. Duke brought back four starters, including icons Christian Laettner, Grant Hill and Bobby Hurley. Florida brought back all five, including three still-active NBA players. Louisville brings back only two: junior Wayne Blackshear and All-American Russ Smith. Of course, the Cards won the title because their reserves have plenty of star quality. Montrezl Harrell has drawn All-American votes and Luke Hancock will be counted on for the same kind of big shots he hit at the Final Four. The biggest questions: 1) Can Stephan Van Treese, Harrell and Mangok Mathiang hold down the post if Chane Behanan's suspension lasts a long time; and b) how will high-scoring juco PG Chris Jones co-exist with high-scoring SG-who-needs-to-play-PG-to-make-the-NBA Smith?
3. Arizona
--Arizona's got big guys, but it needs shooters. The only truly proven three-point threats are point guard T.J. McConnell and SG Nick Johnson. Jordin Mayes was lights-out as a freshman, but he's struggled since. Sophomore Gabe York was used very sparingly last season. If all four become feared gunners, frontcourt returnees Kaleb Tarczewski and Brandon Ashley, along with freshmen Aaron Gordon and Rondae Hollis-Jefferson, will run wild inside.
2. Kentucky
1. Michigan State
--
While I've had discussions with B/R commenters who think Sparty's a much deeper team than I do, there's no denying that there's plenty of talent on hand. Adreian Payne and Gary Harris both made my All-American ballot. Branden Dawson can play anywhere from the 2 to the 4. Denzel Valentine is a similar three-position talent, capable of being a pro-caliber PG if he can hang on to the ball. Sophomore Matt Costello can be a stud Big Ten center by his senior season. The biggest factor in MSU's national title hopes, however, is Keith Appling's shot selection. There is absolutely no reason that Appling should lead the Spartans in FGA again. It's incumbent on him to become the distributor that can allow Payne and Harris to be superstars, being just a little more Mateen Cleaves and a little less Kalin Lucas.

FINAL FOUR PICKS: Michigan State, Kentucky, Arizona, VCU